Four posts in four days now! I just have too much I want to share! Am I the only one that gets REALLY excited when they see a linky party? Maybe it's just because I'm a newbie, I don't know. Once I see one, I have to stop what I'm doing and get started on joining in!
Ok, so what are 5 of my favorite picture books?
Miss Brooks Loves Books! (and I don't)
is a super cute book! It's about a librarian who shares her love and excitement for books. And the little girl struggles with finding the right kind of book that gets her excited about reading. I usually read this at the beginning of the year!
I love Kevin Henkes books! I'm sure many of you know about
Wemberly Worried
. It's about a mouse who is worried about EVERYTHING! This is also a great book for the beginning of the year!
The Giving Tree
is always a favorite. I usually do a big unit/author study with Shel Silverstein.
I usually read
The Gardener
when teaching about Inferring. It's a story about a girl who goes to live with her uncle who never smiles. The girl creates a surprise for him at the end of the story.
The Story of Ferdinand
. I never actually read this story until I saw it in the movie "The Blind Side" (GREAT move, right?) Then my hubby bought it for me to read to my class. I love this book!
Want to share your top 5 must have picture books? Link up with The Teacher Wife! Or just head over there to check out everyone's favorites!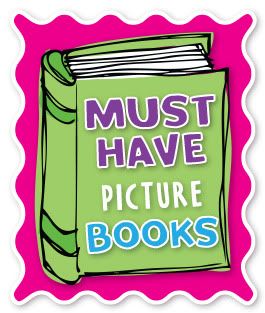 ALSO... I really wanted to have something cool to share for
4th Grade Frolics
' Monday Made It, but nothing share-worthy yet. Maybe next week? Either way, go over there to check out all the cool projects everyone's been working on!